To do this, first log into your AMP client portal https://www.ampclientportal.com/Identity/Account/Login.
Once logged in, click the "Trade Desk "menu and select "Live Trading setup requests, "then click the blue "New Live Trading Setup request "button.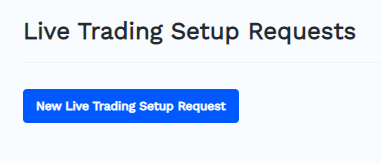 Complete the "Live Platform Setup Request Form," For the request type, select "Disable all data." To avoid data charges for the upcoming month, please ensure you disable the data before the last business day of the current month before 4 pm CST.