CBOE Volatility Index (VX) - "VIX" is Now Available!
The CBOE Volatility Index - more commonly referred to as "VIX" - is an up-to-the-minute market estimate of expected volatility that is calculated by using real-time prices of options on the S&P 500® Index listed on the Chicago Board Options Exchange (Symbol: SPX). The VIX Index is calculated using SPX quotes generated during regular trading hours for SPX options. The VIX Index uses SPX options with more than 23 days and less than 37 days to expiration and then weights them to yield a constant, 30-day measure of the expected volatility of the S&P 500 Index.
This is for all trading platforms connected to AMP/CQG datafeed, such as AMP's FREE version of MultiCharts, TradingView, Sierra Chart, MarketDelta Cloud, and CQGM.
Contract Specs:
CQG Symbol: VX (For example - VXK16)
DayTrade Margins per Contract: $2'000
Trading Hours: Open Sunday 5pm CST (Chicago) - Closes 3:15pm CST (Chicago)
Tick Value: 0.05 Tick = $50.00
Here is a quick video how to add on AMP's FREE MultiCharts - Watch>>
Here is a quick video how to add on Sierra Chart - Watch>>
Here is a quick video how to add on MarketDelta Cloud - Watch>>
Here is a quick video how to add on CQGM - Watch>>
---
Existing AMP Customers, If you would like to enable CBOE/CFE exchange data for Live Trading, please fill out this online form>>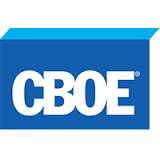 ---

We work as a 24 hour support team. Everyone is fully trained in all AMP platforms/services.

If you need any assistance, please do not hesitate to contact our 24 hour help desk in real-time via Phone or Live CHAT: http://www.ampfutures.com/contact-us/

------------------------------------------------------------------------------

Non-Existing "New" AMP Customers: Please Fill out AMP Online Account Application Here to Get Started >>