Mini-Nikkei 225 - Osaka-Japan (JPX) Now Available!
Mini-Nikkei 225 is the most liquid futures contracts in Asia. The notional value of one contract is 100 times the value of the Nikkei 225. It is a tenth of the contract size of Nikkei 225 Large Contracts.
When comparing the daily trading volume to any US Futures Markets it is very close, if not larger than the ES (Emini SP500).
This is for all trading platforms connected to AMP/CQG datafeed, such as AMP's FREE version of MultiCharts, TradingView, Sierra Chart, MarketDelta Cloud, AgenaTrader, Zlantrader and CQGM.
Contract Specs:
CQG Symbol: MJNK (For example - MJNKM16)
Margins: Maintenance: $1'000 DayTrade: $500
Trading Hours: Open 7pm CST (Chicago) - Closes 1:10am CST (Chicago)
After Hours (Asia Night Session) Re-opens 2:30am CST until 12:55pm CST
Tick Value: 1 Tick = 500 YEN or approx. $4.56 USD
The Price for trading is very inexpensive, now one of the cheapest available markets/contract at AMP.
Any Trade Routing Fees, Platform Fees (per contract or Monthly Platform Fees) and any Monthly Exchange Data Fees will STILL be charged.
---
Existing AMP Customers, If you would like to enable Osaka-Japan (JPX) exchange data for Live Trading, please fill out this online form>>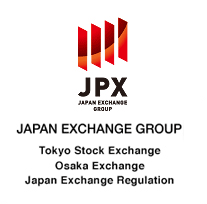 ---

We work as a 24 hour support team. Everyone is fully trained in all AMP platforms/services.

If you need any assistance, please do not hesitate to contact our 24 hour help desk in real-time via Phone or Live CHAT: http://www.ampfutures.com/contact-us/

------------------------------------------------------------------------------

Non-Existing "New" AMP Customers: Please Fill out AMP Online Account Application Here to Get Started >>