Please follow these steps below to update your official address. It will be the new address displayed on your statements and your year-end tax documents.
1. Log in to your AMP client portal - https://www.ampclientportal.com/Identity/Account/Login
2. Select Profile and choose Edit Profile.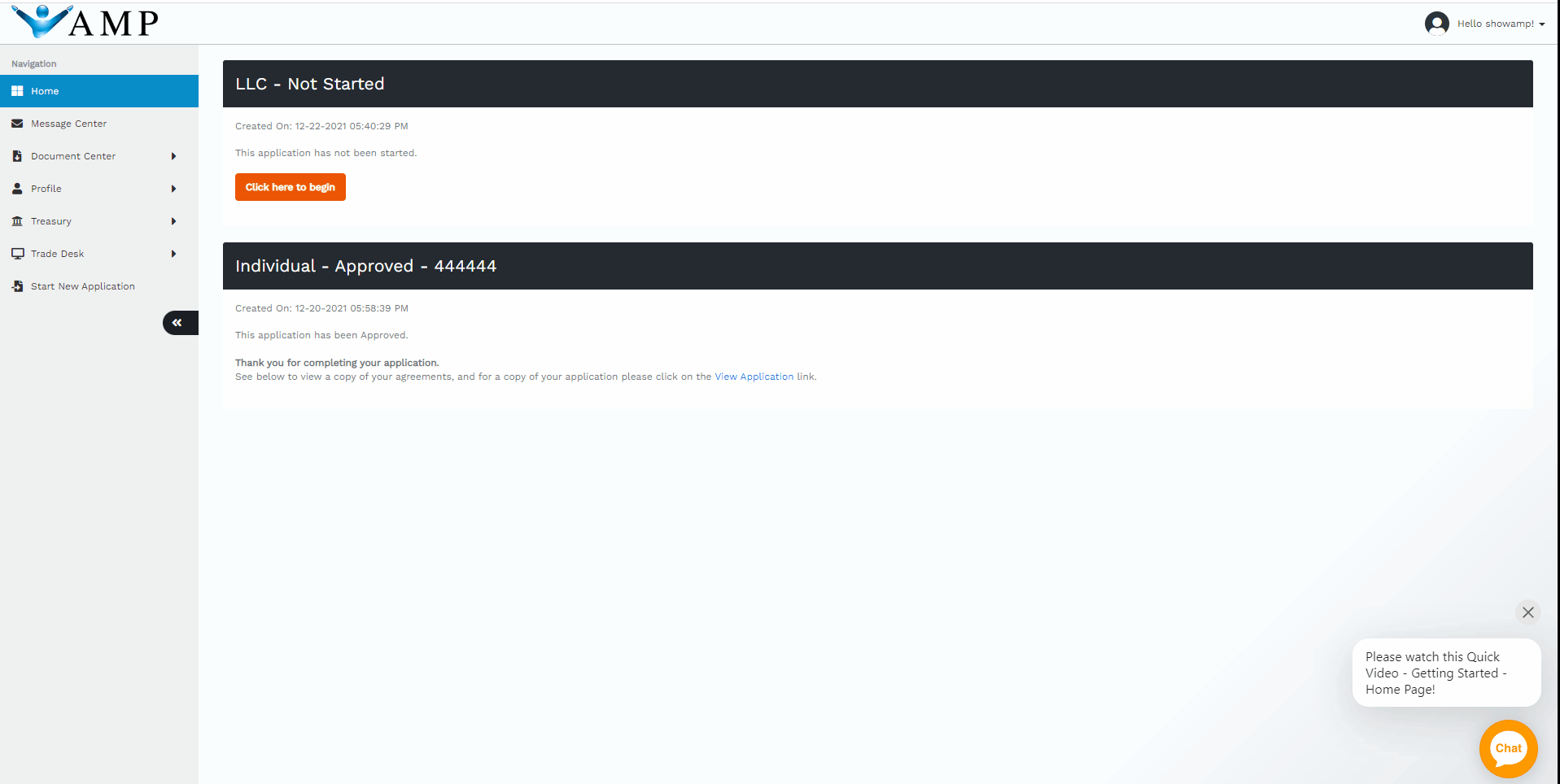 3. Click "Change Address" under the save button. (example below)

The following window will display.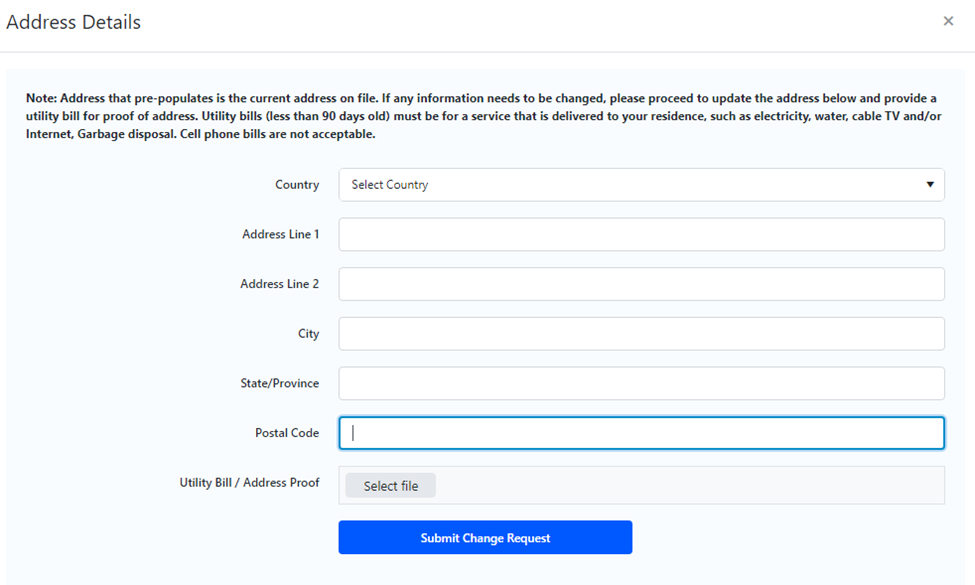 Note: The address that pre-populates is the current address on file. If any information needs to be changed, please update the address information and provide a utility bill for proof of address.
4. Complete the fields with the new address and click "Select file" next to the "Utility Bill / Address proof" field to upload the proof of home address. (See accepted Proof of address documents list below)
5. Select Submit Change Request
AMP will then review the request and you will receive an email confirmation or instructions for any additional supporting documents needed to complete your address change request.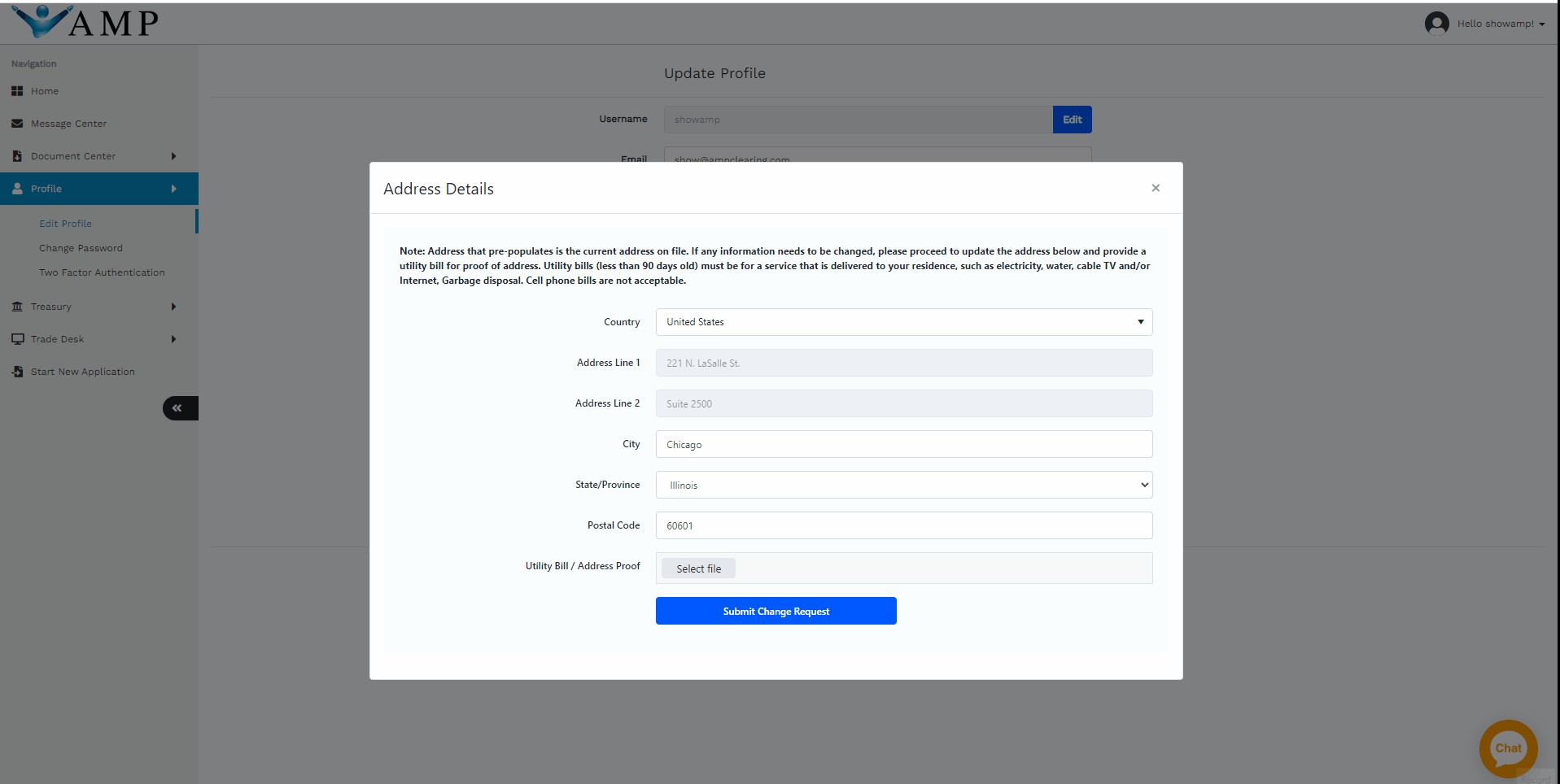 Proof of address documents we accept include:
· Utility bills
· National Health Services card, if issued by a sovereign government
· Rental Agreement
· Property tax document
· Property ownership document
· Government-issued document
Please note that the Proof of Identity document must meet the below criteria to be accepted.
Utility bills (less than 90 days old) must be for a service delivered to your residences, such as electricity, water, cable TV and/or Internet, and Garbage disposal. Cell phone bills are not acceptable.
Utility bills must show your name and address. Suppose the utility bill shows two different addresses due to a different mailing address. In that case, we will only consider the address to which the utility was supplied, not the address to which the bill was mailed.
Bank statement from a bank duly regulated and registered, showing your name and address; Credit card bills are not acceptable.
Lease agreements, property tax documents, and Bill of Sale must show name and address.